International Women's Day Celebration 2021 – Movie Screening and Panel Discussion of "Picture A Scientist"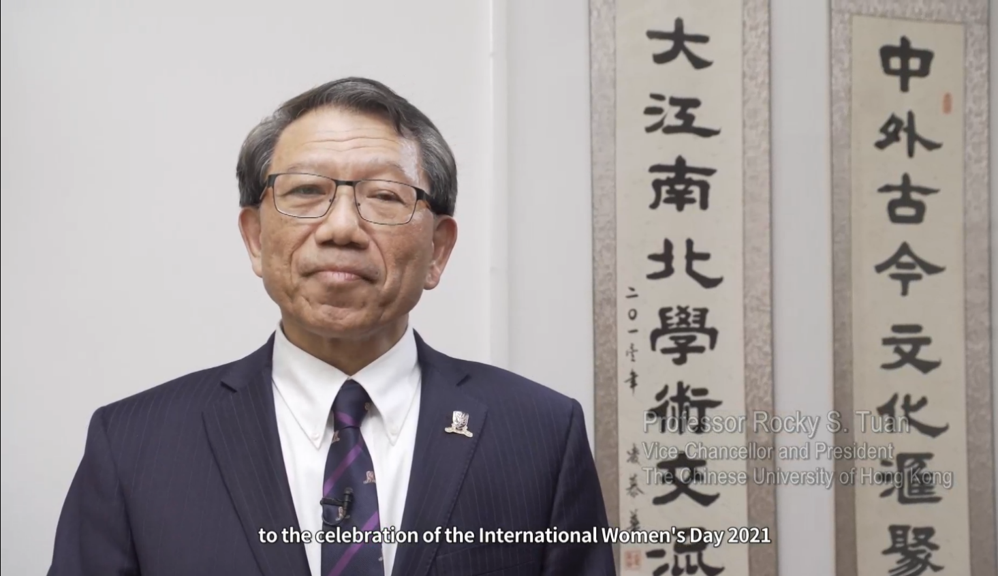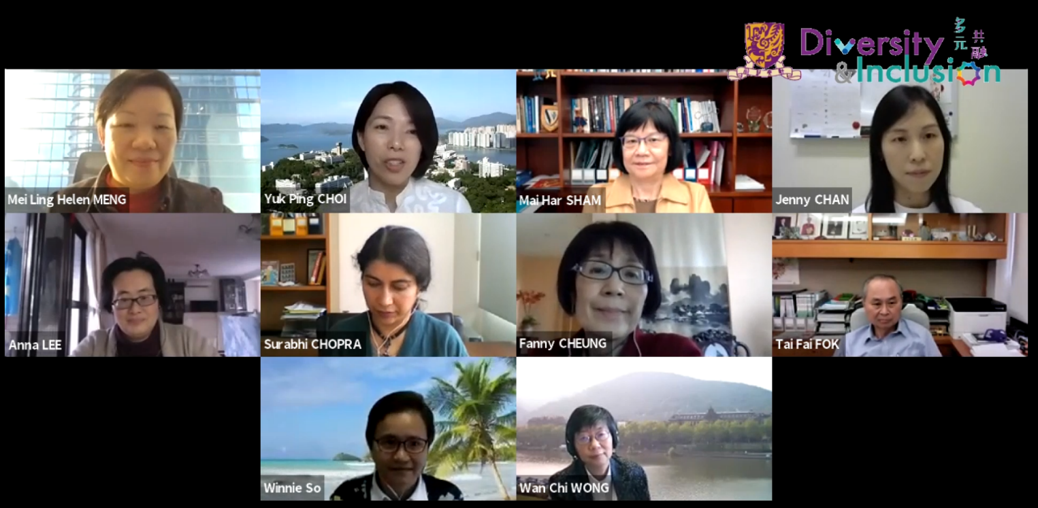 International Women's Day Celebration 2021
To celebrate International Women's Day this year, the Task Force on Women and Family-Friendly Policies has organized movie screening and panel discussion of "Picture A Scientist" during the Diversity and Inclusion Week from March 4 to March 13, 2021. The film was a feature-length documentary about 3 women researchers who have revolutionized the culture of science for women and minorities after overcoming harassment, discrimination and years of subtle slights.
The Vice-Chancellor Professor Rocky S. Tuan has given a welcome address for this year's celebration. He has remarked that gender equality, one of the 17 sustainable development goals (SDGs) of the United Nations, is a key requisite in the pursuit of a diversified and inclusive workplace, and for the benefits of all members and the long-term development of the University.
The panel discussion, featuring the two Co-convenors of the Task Force Professor Sham Mai Har and Professor Fok Tai Fai, Professors Fanny M. Cheung (Faculty of Social Science), Helen Meng Mei Ling (Faculty of Engineering), Surabhi Chopra (Faculty of Law) and Task Force member Professor Susanne Choi (moderator), was held on March 9, 2021. Themed as "Empowering Women Academics in Higher Education: A Dialogue", the panel was attended by more than 50 CUHK staff and students, both male and female, and discussed the issues brought up by the film, the challenges faced by women researchers and how they could be empowered to overcome the difficulties, excel in their professional arena and advance their career.
For the welcome address of Vice-Chancellor Professor Rocky S. Tuan, please watch here.
For the panel discussion, please watch here.